Products and Services
Imaging Technology Applied Products: Equipment Function Extension System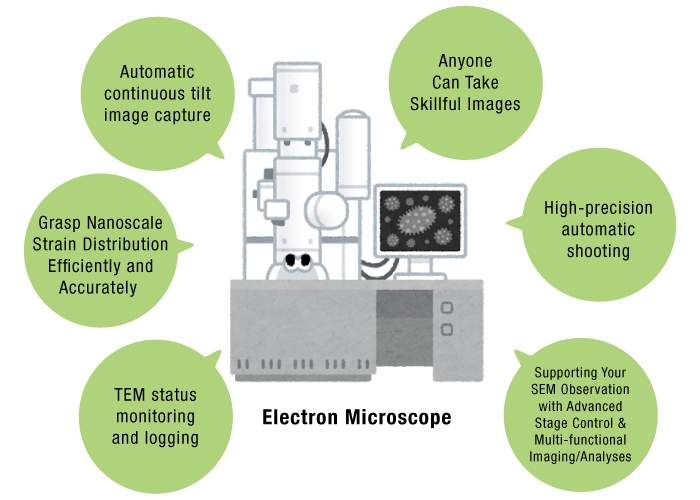 Automatic continuous tilt image capture
RECORDER

Recorder performs high-precision sequential tilt imaging essential for tomographical 3D image reconstruction. The software realizes total automation in both TEM and STEM modes to provide function capable of handling all specimen types including biological and material systems. With its simple operation, Recorder has earned favorable reviews from more than 250 customers in Japan and overseas.
Anyone Can Take Skillful Images
SHOTMEISTER/ STEMMEISTER

TEM Shot Meister and STEM Meister provide intuitive operational support for high-resolution, wide-field-of-view, low-dose microscopy. Including simple operation for painstaking jobs: drift-correction, panorama microscopy, and cryo-microscopy.
Grasp Nanoscale Strain Distribution Efficiently and Accurately
NBD STADIUM

A unique strain analysis using your STEM dataset, NBD Stadium analyzes diffraction patterns in your STEM images to visualize nanoscale strain distribution with multitudinous output options.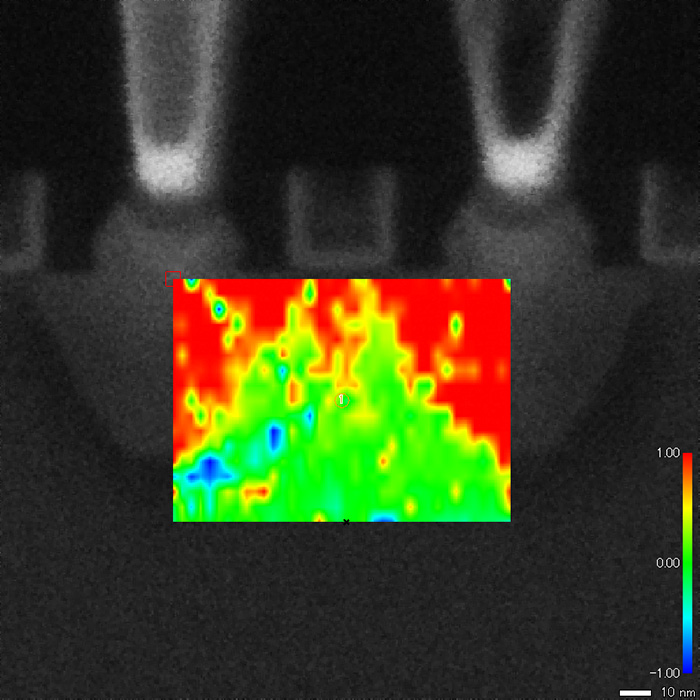 High-precision automatic shooting
AUTO PILOT

In order to efficiently perform time-consuming measurements such as EDS and tomography with a transmission electron microscope, it has long been desired to be able to pick up the field of view of interest in advance and automatically capture images in each field of view at once. However, even if the position of the sample stage is recorded, the positional reproducibility is limited by mechanical precision, and this function could not be used practically at some high magnification.
The Auto Pilot solves this problem with its comprehensive TEM control and image processing technology. By specifying the sample position and observation conditions (exposure time, image size, etc., and EDS measurement conditions, etc.) in advance, the Auto Pilot reproduces the specified position and performs automatic measurements with a precision that greatly exceeds machine accuracy.
TEM status monitoring and logging
ATTEM

ATEM is status monitoring software that regularly logs the status of Transmission Electron Microscopes (TEM). The target for logging is each part of the main unit of the machine, such as the high-pressure system, vacuum system, optical system, and sample stage, as well as the ambient environment, including room temperature and cooling water temperature, therefore, by observing and analyzing the logs, you can accurately ascertain and manage the detailed usage status of the machine, the replacement period of consumable parts, and necessity of adjustment, so the performance of the machine can be maintained with ease.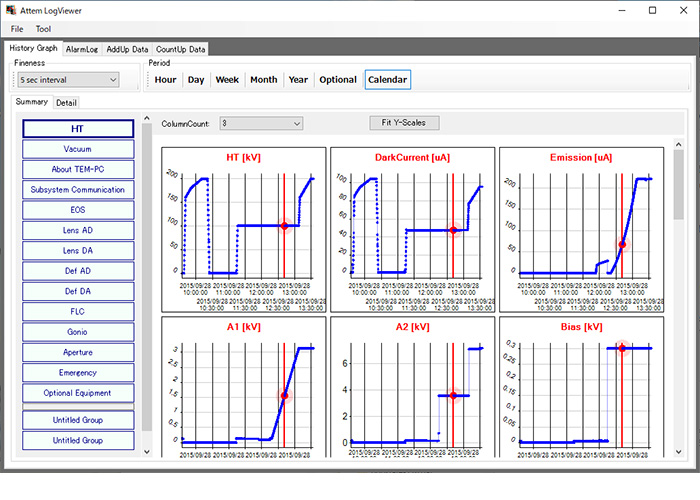 Supporting Your SEM Observation with Advanced Stage Control & Multi-functional Imaging/Analyses
SEM SUPPORTER

Make your routine analyses quicker and easier with the SEM Supporter! The SEM Supporter includes various analytical support features including correlative SEM montage-optical microscopy observation for rapid characterization.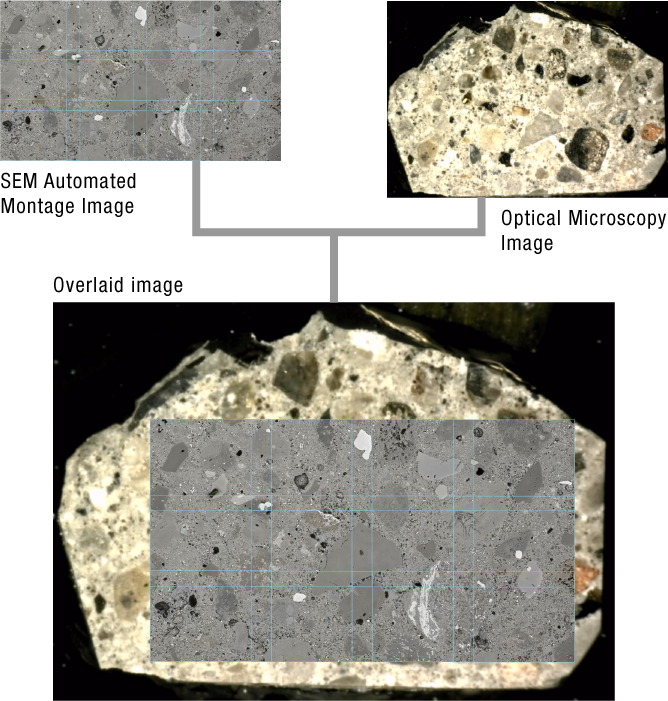 Simple operation creates an informative overlaid image from a montaged SEM image and an optical microscopy image.