We believe that ideal system can be the best product.
Our products add new possibilities to the equipment needed for advanced science, such as analytical equipments, electron microscopes and so and Clinical testing equipment that protects people's health.
Our imaging technology related products can clearly visualizes hidden important information from microscope images and it deeply infiltrate into the field of semiconductor development, structural materials research and biotechnology, etc.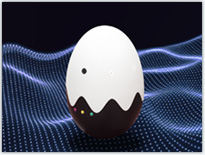 From microphone arrays that give new possibilities to sound, to edge computing with FPGA/GPU, to the key components of quantum computers, we are challenging cutting-edge technologies with fresh ideas.
Application Notes
It would introduce examples of our achievements and technical papers related our development.