Policy
COMPLIANCE POLICY
The purpose
The Company establishes basic matters relating to our compliance, which is the basic principle in conducting business activities, We aim to contribute to securing fair and clear business operations under a consistent policy.
We will implement and maintain the following contents in order to achieve the purpose.
(1) We will establish a compliance system to clarify its responsibilities and authority to achieve the purpose.
(2) Regularly identify matters related to compliance, the type of compliance, the assumed scenario, We evaluate the frequency of occurrence and the extent of damage and take necessary measures.
(3) We will cooperate with affiliated companies and key business partners to ensure compliance activities and cooperation.
(4) We will continuously conduct education, training, etc. in order to improve compliance capacity.
(5) We will respond promptly in the event of events that violate compliance.
Management Structure Diagram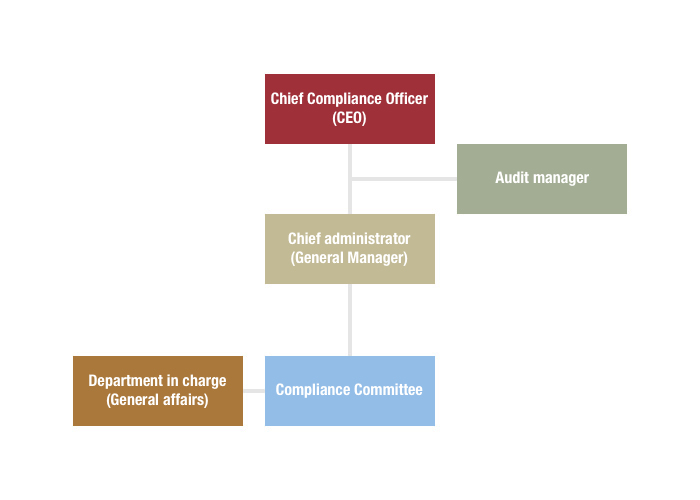 Contact Information
SYSTEM IN FRONTIER INC. welcomes your comments regarding this Compliance Policy.
If you believe that SYSTEM IN FRONTIER INC. has not adhered to this Statement, please contact SYSTEM IN FRONTIER INC. at info@sifi.co.jp.
We will use reasonable efforts to promptly determine and remedy the problem.